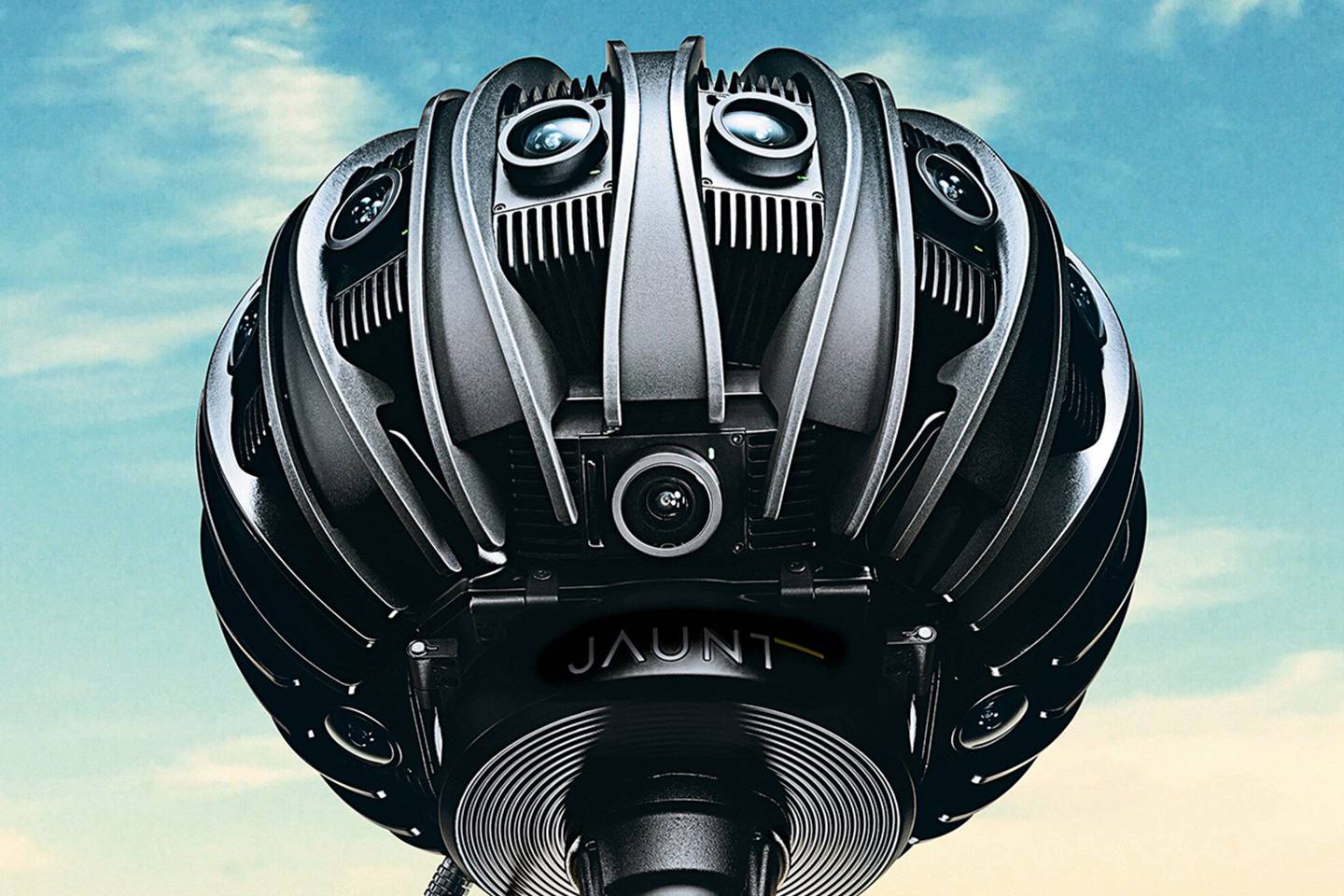 Expanding Rental Program Brings Award-Winning Camera to AbelCine
PALO ALTO, Calif.–(BUSINESS WIRE)–Jaunt Inc., the industry leader in cinematic virtual reality (VR), today announced that the award-winning Jaunt ONE camera is being made available to even more creators through an expanding rental program. AbelCine, a leading provider of products and services to the production, broadcast and new media industries, is the latest company to offer the Jaunt ONE for rent.
"Whether they're a frequent experimenter of new mediums or a proven filmmaker dabbling in VR for the first time, we want to equip creators of all backgrounds with everything needed to bring their stories to life."
The Jaunt ONE 24G model camera – which features 24 global shutter sensors, ideal for low-light and fast moving objects, and ability to couple with 360° ambisonic audio recording – will be available to rent from AbelCine. Creators will also have access to AbelCine's training, workshops and educational tools for shooting in VR.
The nationwide availability of the Jaunt ONE camera, paired with access to the company's end-to-end VR pipeline, provides filmmakers, creators and artists with the hardware and software solutions for shooting, producing and distributing immersive cinematic VR experiences.
Hardware – Rent the award-winning Jaunt ONE camera through AbelCine or Radiant Images
Software – Jaunt Cloud Services (JCS) provides the tools necessary to edit, stitch and render stereoscopic 360° footage
Distribution – Submit high quality VR content for distribution directly to the Jaunt VR app through the Jaunt Publishing program
"As we continue to open the Jaunt pipeline to the expanding community of VR creators, AbelCine is a perfect partner to not only get the Jaunt ONE camera in the hands of filmmakers, but also to educate them on the opportunities in VR," said Koji Gardiner, Vice President of Hardware Engineering at Jaunt. "Whether they're a frequent experimenter of new mediums or a proven filmmaker dabbling in VR for the first time, we want to equip creators of all backgrounds with everything needed to bring their stories to life."
"At AbelCine, we are always on the lookout for cutting-edge storytelling tools, and this describes the Jaunt ONE perfectly," said Mike Nichols, Business Development Manager. "Our clients rely on us for assistance in adopting new technologies and providing outstanding technical support on these projects. We are excited to do just this, and help our clients discover what's possible with the Jaunt ONE."
Creators interested in shooting with Jaunt ONE should stop by AbelCine's booth #1149 at NAB Show NY, November 9-10 at the Javits Convention Center, where the camera will be on display.
Jaunt is also expanding its existing rental program with LA-based Radiant Images to increase the number of cameras available to their customers. For more general information on the Jaunt ONE camera and Jaunt Cloud Services, please visit:
https://www.jauntvr.com/technology/
About Jaunt Inc.
Jaunt is pioneering the future of creative storytelling through cinematic virtual reality. Founded in 2013, Jaunt is the leading developer of the hardware, software, tools, and applications to enable cinematic VR and put the power of virtual reality in the hands of today's best content creators. In addition, Jaunt works with leading creatives – from brands to artists to filmmakers – to create cutting-edge content through its studio arm, Jaunt Studios. Headquartered in Palo Alto, California, the company also maintains a presence in Los Angeles and produces branded and original VR content for audiences worldwide.
Jaunt's investors include The Walt Disney Company, Evolution Media Partners, China Media Capital, Highland Capital Partners, Google Ventures, Redpoint Ventures, Axel Springer, ProSiebenSat. 1 SE, The Madison Square Garden Company, Peter Gotcher, Blake Krikorian, and Sky (corporate.sky.com). Experience more at www.jauntvr.com.
About AbelCine
AbelCine, established in 1989, is a full service equipment and technology provider to the broadcast, production and new media industries, with facilities in New York City, Burbank, CA and Chicago, IL. Core services include equipment sales, financing, training, rental and tech services. For more information, visit www.abelcine.com.
Contacts
Double Forte for Jaunt
Lyndsey Besser, 415-500-0619
Jaunt_DF@double-forte.comjaunt